Bethany holds a degree in Exercise and Sports Science from Oregon State University, was a certified group fitness instructor through AFAA for 16 years, and now manages fit2b.com which she founded 5 years ago. Bethany specializes in Mula Bandha, bringing the deep core into every movement in a manner that is safe for those with abdominal trauma.
"My joy in health and fitness began as a shy sophomore showing up for a high school step aerobics class in a dress, but I instantly fell in love with the unity of bodies moving, balancing, strengthening, reaching together! Pursuing certifications was intuitive, and thus my teaching career began at age 18 with step, kickboxing, spin cycling, lifting, aerobic dance, Yoga, Pilates … although I've never master Zumba because apparently my hips don't lie. College was a delight to me, and I worked as the assistant manager of a club until I had children. When my body just didn't bounce back right, and my abs stayed separated, I spent a couple of years researching and adapting my methods to facilitate core healing. My prayer is that my calm voice and unique method of blending Pilates with Yoga and other body resistance moves will provide you with a flowing, satisfying total body workout that builds your confidence and strength from the inside out!"
Eileen Shine
After leaving a corporate job several years ago I evaluated where I was in life and what the next journey would be for me. I wanted to go beyond serving big business and instead serve others in a more meaningful way. The answer was yoga. Yoga provides a foundation and understanding of how ancient teachings can be applied to our contemporary lives; that postures, breathing techniques and meditation are rooted in moral principals. Yoga encourages us to live in harmony and peace with nature, with ourselves and with others. My yoga training and my practice with some wonderful instructors along the way has taught me how to embrace and apply these concepts to my life.I teach an all level vinyasa flow style which is designed for students who are somewhat familiar with the foundational postures, as well as a gentler style of breath and movement for those who desire a slower and more relaxed pace. I have taught at the Vancouver Yoga Center in downtown Vancouver and Yoga Garden in Battleground, and I am currently teaching at Breathe Yoga and Massage in east Vancouver. I am also a Certified Wellness and Marketing Coach for women small business owners.
Gillian Connors
Gillian is a world traveler who recently relocated to Washington after 16 months abroad in York, England. While there she traveled throughout the UK and Europe and obtained a second Master's in literature and taught yoga. When not traveling, writing about traveling, or teaching yoga, Gillian works as a librarian and enjoys cooking gourmet vegan food, exploring the outdoors, and discovering the local arts and culture scene.
Gillian began her yoga practice in earnest five years ago to counteract the effects of desk work. What she discovered was not only a healthier body but also a happier mind. She walked out of class feeling stronger, taller, more energetic as well as calmer, confident, and more joyful. Filled with a desire to take her practice deeper and share her journey with others, she enrolled in a year-long yoga teacher training through Yoga World Reach in 2014. Through her teacher training, Gillian discovered that once she moved past her perceived physical limitations in yoga she started to overcome perceived limitations in her life.
Gillian's yoga philosophy is to inspire others to overcome their self-imposed limits in body, mind, and spirit to harness the fullness of their potential on and off the mat. Her teaching style focuses on breath, alignment, and foundations (root to rise), and connecting the purpose of each pose with a real-life benefit. She hopes to inspire others to approach yoga and by extension their lives with confidence, grace, and open hearts.
Heather Sievers
Heather's first exposure to yoga came to her as a high school student, when she read an article about Yogananda – a yogi who came to America from India to teach the practice of Yoga. Something in the article intrigued her, and she began to practice meditation. Soon after, her PE teacher began a series on guided relaxation – her first restorative yoga experience. This practice forever changed her and what she learned helped her through some of the darkest moments in her life.
Over time, both meditation and Hatha yoga became a regular practice. The time came that she wished to go deeper and decided to immerse herself into a teacher training program. Last summer she attended the Expanding Light Retreat Center to learn to teach yoga from the students of the one who started her path many years earlier – Yogananda.
Last fall Heather began teaching restorative yoga classes and workshops. She finds that teaching feeds her own practice in a way she never imagined.
"Knowing the amount of stress that most people are exposed to every day, I believe learning tools to help us unwind is more important than ever. Restorative yoga is a powerful tool. Teaching this particular practice feels like a way to reciprocate the benefits that yoga has brought to my life."
Karen Ward
Karen's passion has always been a love of being outdoors and of keeping healthy by walking, running, hiking, biking, dancing, camping, gardening and touring the world. She started her interest in fitness by becoming a fitness instructor at the YMCA in 1986. She started teaching the "Y's Way to Fitness", a walk/run class and moved to teaching High Impact, then Low Impact Aerobics, Step Classes and became a Personnel Trainer while working full time for IBM Corporation as a Product/Program Manager for 29 years.After retirement, she continued looking for ways to increase her personal health, improve her mind and body when she found Yoga. Yoga changed her life in every way possible. It helped her arthritis, eliminating the need for medication, strengthened her body and made her more flexible. She was so impressed with Yoga, that she become a Yoga instructor. She completed her certification with Beth Shaw's Yogafit in 2011 and is currently working towards her RYT. Yoga is not just an exercise program to Karen, it is a way to achieve personal growth and a fit mind and body. Karen's goal is to continue her journey with Yoga and intends to be teaching well into her 90's.
Krista Lee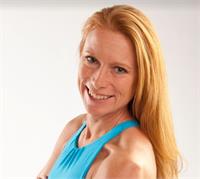 As student of yoga since 2008, she recognizes and values the impact a regular yoga practice can have in an individual's life. Krista teaches from a place of realness, transparency and vulnerability. By being honest, at times raw, she relates to others and their life's journey. Krista, herself, continues to grow through her teachings, self exploration and practice.Krista's passion and love for overall health and wellness fuels her desire to share with her community.
"Yoga is an invaluable tool in which through the physical body, you can discover and develop your strength, open your mind, your heart and your hips, and really start FEELING better in your life."
She believes in harnessing the power within, using it to move, breathe and awaken; then taking it off the mat, into your every day world, where the real practice begins."We are all in this together, this amazing…scary…fun…wild ride called Life."
Kristi McDaniel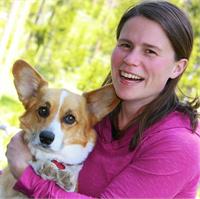 Kristi's yoga journey began in 2000 when she was getting her Animal Science degree. Feeling stressed from school and life she went to her first yoga class and came out feeling energized, refreshed and ready to focus on her studies.10 years later she took a 200 level teacher training program from Vancouver Yoga center. Her training focused on alignment in the body while doing yoga poses and how to adjust each individual in a pose to make it most beneficial to their body. A few years later she began massage school and found her second passion, and Thai massage. She also holds a yoga therapy certificate and took the teacher training from Kula for Karma on teaching indivduals with trauma and addiction. Kristi's favorite part about teaching yoga is when a student comes in feeling a little overwhelmed from life and leaves with a smile on their face and an overwhelming sense of happiness.
Liz Suchinda
Liz opened Yoga Garden Battle Ground in 2012 and Yoga Garden Ridgefield in 2014. She continues her studies through various teachers, workshops, and retreats. She can be reached at liz@yogagardenbg.com or 360.607.3315.
"I love the variety and play yoga offers.  No matter the style of class I am teaching, I integrate fluidity, creative transitions, and a deliberate practice with depth.  Teaching is meditative for me, it's where I feel at home.
As a teacher, my intention is for you to know you are loved.  I teach to be of service.  When external chaos takes a hold we feel disconnected, or when internal confusion arises and we feel fear, doubt, anger, shame, or whenever we look outside ourselves to feel "good enough," we forget our true nature. This is why I come to the mat, this is why I practice.  To remind myself again and again I am whOle.  This is why I want to share the practice with you.  To remind you again and again, you are whOle."
Sara Cole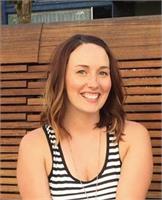 Sara has been a massage therapist for over 8 years. Specializing in deep tissue and therapeutic work she has recently graduated the Vancouver Yoga Center 200 hour teacher program to deepen her passion for wellness in the body. She teaches gentle flows as well as quicker paced Hatha and has also taught in fast paced gym settings alongside professional MMA fighters and boxers. One day she hopes to expand her training to combine yoga and massage techniques as a form of healing physical therapy. She wants to teach others how to take care of themselves, and use the tools available to them as preventative care.
"Yoga has changed my life. Not only has it changed the way I view myself and the world around me, it has ignited my passion for wellness and my desire to share what I've learned with others. Yoga has also inspired me to take better care of myself for the sake of my future. "In our society it's easy to forget how important it is to take a time out for ourselves. Our bodies do so much for us and we need to honor their hard work without feeling guilty or neglectful. The physical body is the vessel that will carry you throughout the rest of your life. Sara wants to encourage people to love the body that they are in and honor it for all of its current capabilities as well as its potential."I am so blessed to have two jobs where I can practice what I love and hopefully have an influence on the people around me. "
 Vanessa Madrigal
Venessa Madrigal has been involved in sports & fitness since an early age – from playing soccer  as a toddler with her brothers to competitive travel softball in high school.  She earned a Bachelor of Science in Kinesiology (Exercise Science) from Cal Poly, San Luis Obispo (CA), and a Doctorate in Naturopathic Medicine from National College of Natural Medicine (Portland, OR). She became a personal trainer and group fitness instructor (indoor cycling) in college then, while working in physical therapy clinics after college, became a Pilates mat & Reformer instructor. During 5 years of working as a PT aide, she learned modifications to many exercises and how to work with people with injuries & in recovery. Her interest in healing led her to pursue her naturopathic medicine degree. She currently practices at Battle Ground Healing Arts with Dr. Jillian Stansbury.